X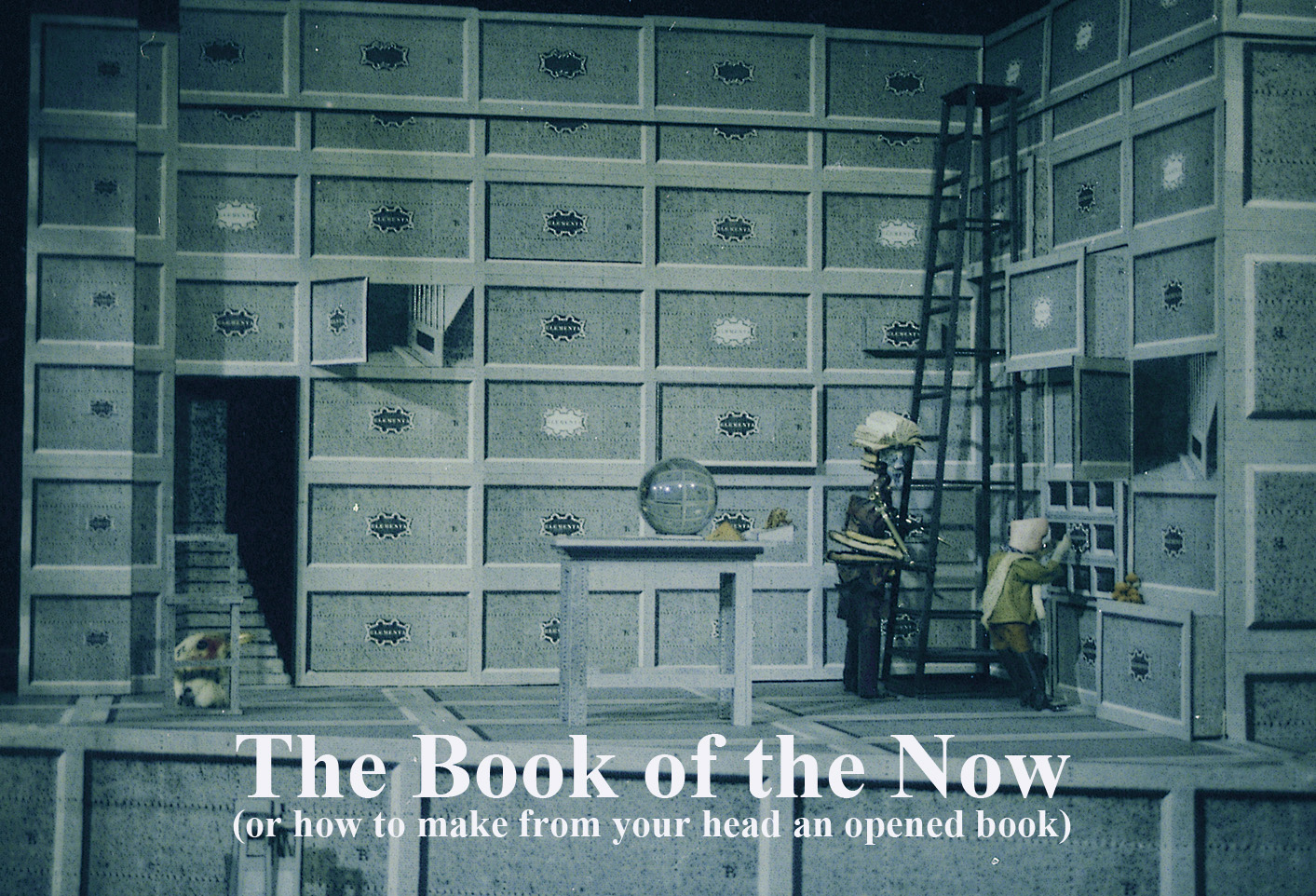 Department: Spaces of learning
Information on registration here.
When asked to explain the title of his seminal book "The Medium is the Massage," Marshall McLuhan explained that it was actually a fortunate mistake: "Now there are four possible readings for the last word of the title, all of them accurate: MESSAGE and MESS-AGE, MASSAGE and MASS-AGE" he said. Several appropriate readings for the same title.
Using this example as a narrative, 'The Book of the Now' explains several possible readings of the meaning of the word 'publishing,' a concept that refers to "the act of making public." In line with McLuhan's famous statement, we believe the work of an editor has evolved from editing content only to editing both the content and the medium. We have more tools than ever before, and it's essential to understand the qualities and characteristics of each format to define how to present and distribute content. As every book is different; from collective publishing experience, Open Source contents, Augmented Reality interactions or a whole book contained in a floppy disk; this Assembly Seminar, The Book of the Now, is a contemporary experiment developing the ideas in Borges' The Library of Babel, Alain Resnais' short film Toute la mémoire du monde, and the Quay Brothers' The Cabinet of Jan Svankmajer—based on a puppet simulacrum of Jan Svankmajer, whose head is an opened book, and his doll, whose head is emptied of dross and refilled with a similar open book.
Now, think on a book that never ends, which is alive and can change from one moment to the next, and make our heads turn into an opened book.
Take your past, enhance your present tensions, and make books for the future tense.
Make, make, make books.
ABOUT THE TUTOR
Ethel Baraona Pohl. Critic, writer and curator. Co-founder, with César Reyes, of the independent research studio and publishing house dpr-barcelona, operating on the field of architecture, political theory and the social milieu. Editor of Quaderns d'arquitectura i urbanisme and Archis advisor for Volume Magazine. Her writing can be found in books and magazines such as Open Source Architecture (Thames and Hudson, 2015), Volume, MAS Context, and Uncube, among others. Associate Curator for "Adhocracy", first commissioned for the Istanbul Design Biennial in 2012 and exhibited at The New Museum, NYC [May 2013] and Lime Wharf, London [Summer 2013]. Curator (with César Reyes) of the third Think Space programme with the theme 'Money'; they recently curated the exhibition Adhocracy ATHENS at the Onassis Cultural Center, 2015.